Roof Slating and Tiling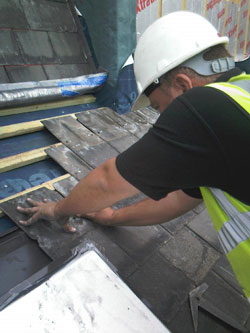 Our roofing services are available to both domestic and commercial customers in the Wrexham, North East Wales, Chester, Cheshire and North Shropshire region.
Every job we do is completed to the highest standards to ensure long lasting good looks and weather-proofing, and is covered by our guarantee.
Whether you need a complete re-roofing job or just a repair we will be pleased to discuss your requirements with you. We can provide roofing construction and repair services in new and used slates, tiling and lead work.
---
New slate roof - Melys Fan, Rhewl, Denbighshire, North Wales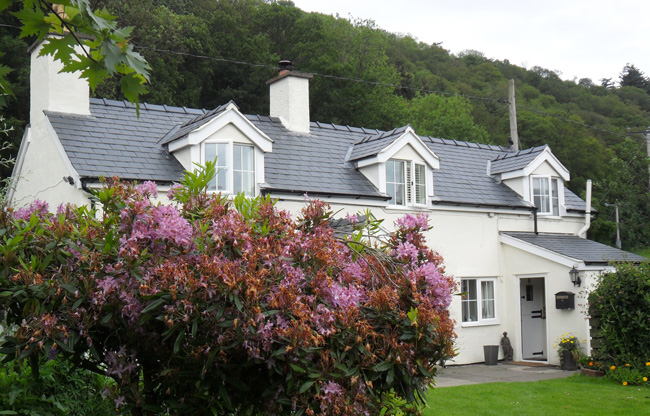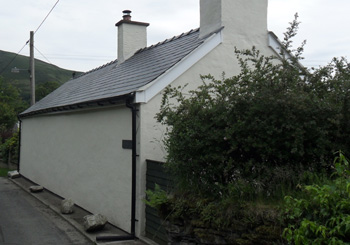 This roofing project was undertaken in April 2014.
Before fitting the new slate roof, the client wanted the roof to be straightened out. This involved putting in new rafters to ensure the roof was level and true. We were also able to to insulate the roof voids, which weren't accessible via the loft space.
The original roof had Welsh slate of different colours. New Spanish roof slates were chosen to re-slate the roof, instead of reclaimed Welsh slate. This worked out cheaper and the finish fits in well with the surroundings. Spanish slates are being used on a lot of new build properties in North Wales, to give them a traditional look.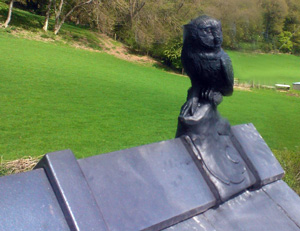 The roof was finished with an interesting owl finial.
---
Tiled Roof in Brymbo, Wrexham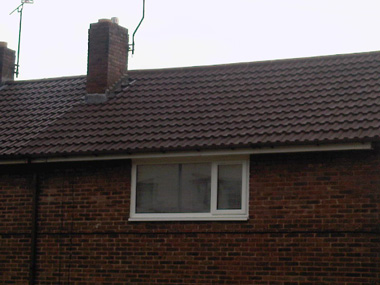 This tiled roof was an ex local authority house roof with clay tiles. The tiles had decayed so badly due to being baked in the summer and frozen in the winter that they crumbled away, leaving the property open to the elements.
We re-roofed it using new Russell Double Roman tiles, which have the same profile as the original clay tiles and were a close match to the adjoining roofs and other roofs on the housing estate.
---
Flat Roof to Pitched Roof Conversion in Burton, Wrexham
Converting the single storey sections from flat roof to tiled pitch roof transformed the appearance of this house in Burton near Wrexham. 10"x6" tiles were used, to match the main house roof.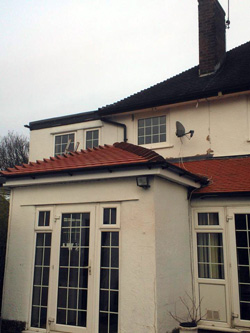 ---
Give us a call today on 01978 352348 or complete an enquiry form for a free, no obligation quotation or to discuss your proposed roofing project.
---
Leaking roof? Don't despair - We can fix it!
---